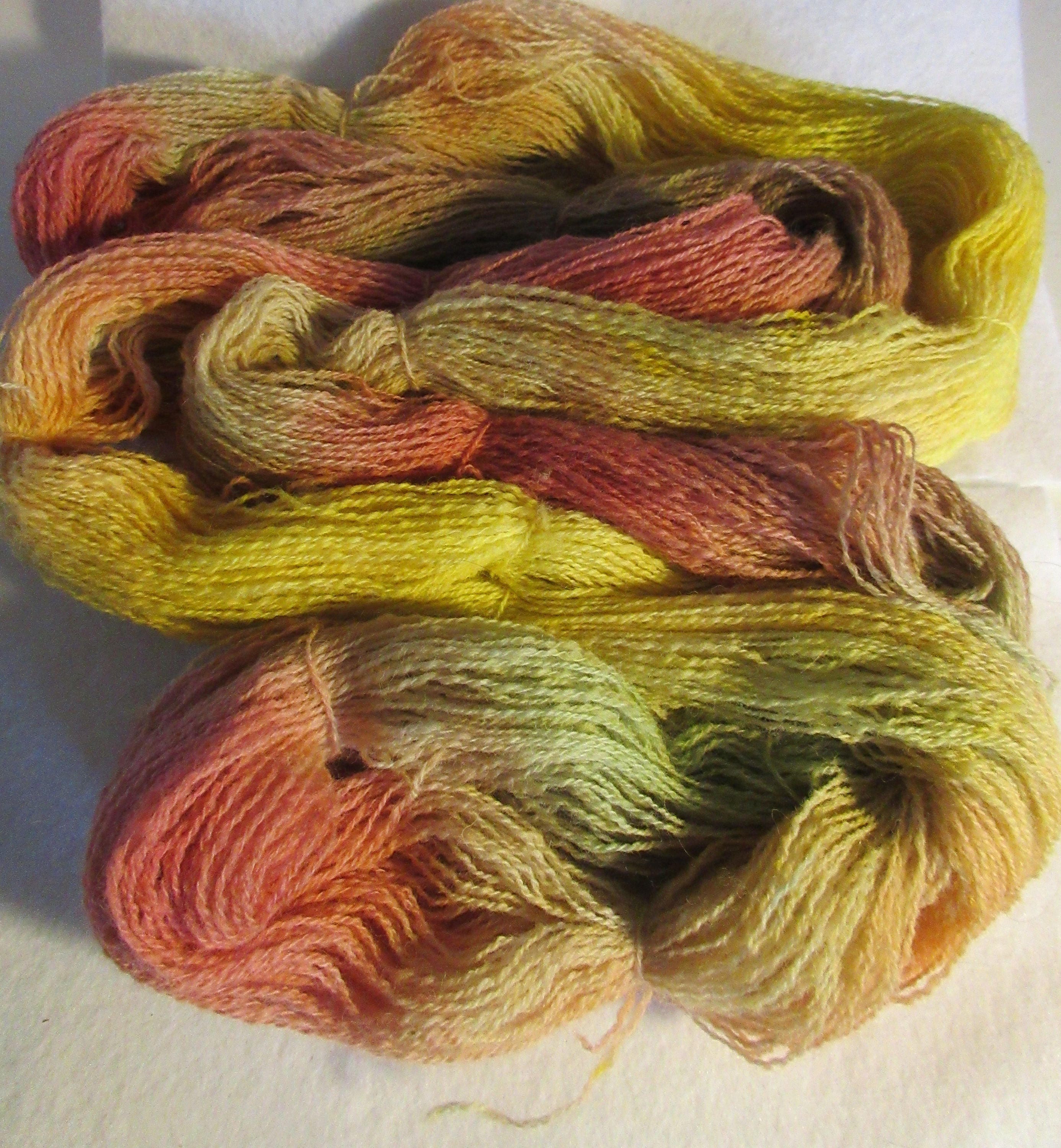 Pretty pastels hand dyed on 100% wool.

Make sure to check out the closeup pictures.

As with most of my skeins, you could wear this as a scarf! Just tie it off with the color of your choice or take a few inches from the skein itself for a seamless look.

Handspun done in my home is on my Schacht Ladybug. There is no smoking here, but I do have cats that occasionally admire my work, so I can't guarantee there is no kitty fur included.

Always check for colorfastness.

When washing any wool, soak carefully and don't agitate to prevent felting.

Let me know if you would like more photos for reference!